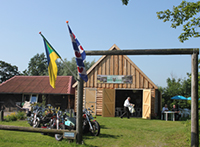 The campsite is situated in a beautiful landscape approximately 6 kilometers from the city of Drachten. For you, as a motorcyclist, a nice location to explore the North of the Netherlands through a downloaded tour or just on your own initiative.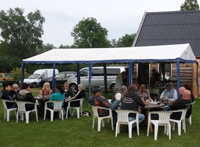 In the evenings guests can enjoy a delicious barbecue and a nice cold beer around the campfire. There is also possibility for a small snack.
You can order breakfast for the next morning. During your stay the coffee is free.